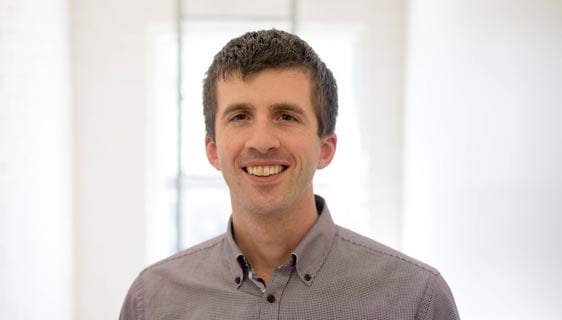 Pete Bastedo
CEO & CO-FOUNDER
Pete is a self professed sales geek and has an endless fascination with solving bigger and more challenging problems among the Zymewire client base. He spends most of his days ensuring the rest of the Zymewire team has what they need to be successful: autonomy, cash resources, customer feedback, and hand-picked gifs. Ask him about his Fruitopia sales venture he started in the 8th grade.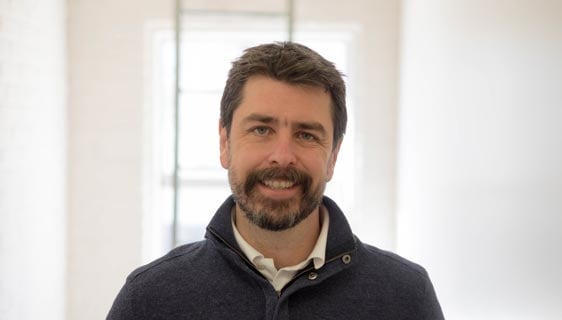 Ryan Drake-Stoker
CTO & CO-FOUNDER
A technical leader and manager, solutions architect and full stack developer. He has been cutting code professionally for more than 15 years, building products and leading development/product teams on a wide range of projects from command and control private hire taxi systems long before Uber, to mobile money before the Appstore. Ask him about his honeymoon climbing mountains in the Himalayas and not showering for 2 weeks.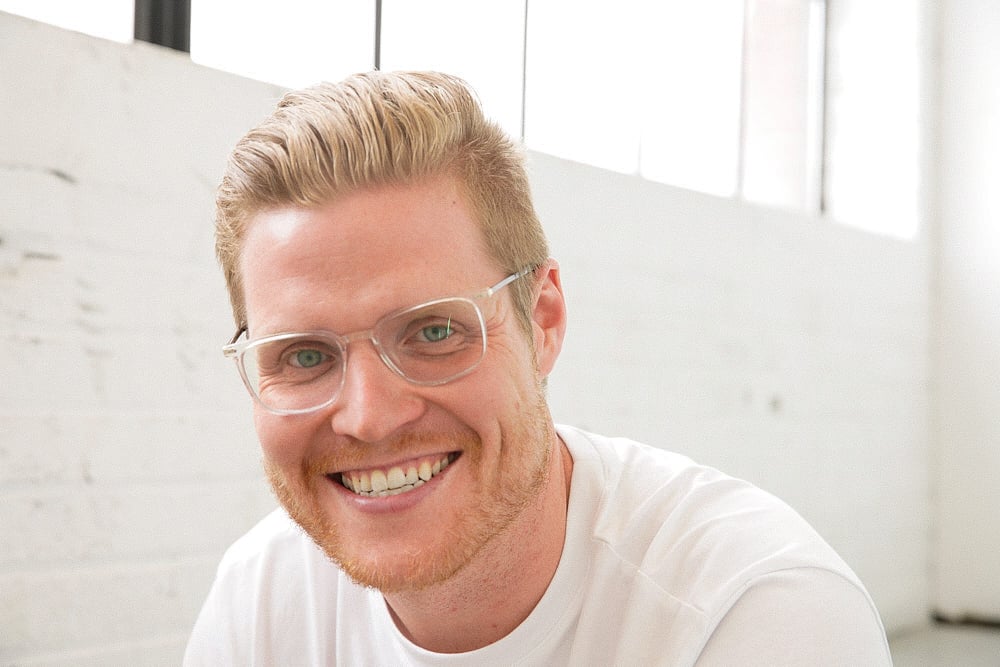 Ian Hamilton-Burge
PRODUCT MANAGER

S
With a background in science and a passion for powerful technologies that improve life and business, Ian was attracted to Zymewire while the company was still in its early stages. Since then, he has worn a range of stylish hats helping users in different data management, customer success, and business development roles. Ian currently pulls on experience from all these buckets to ensure that Lumerate's products are always improving to meet customer needs. Ask him about the time he skied on Mount Doom in New Zealand.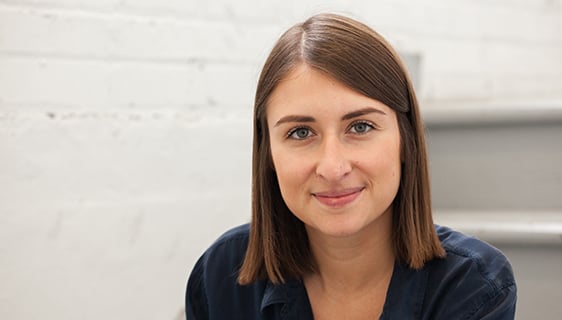 Danika Miller-Bouchard
DIRECTOR OF SALES
Danika spent the early years of her career immersed in sales teams across industries to better understand one thing: What makes them successful. Having found the answer in Zymewire, she spends her days helping business leaders bring a modern approach to their sales growth. Ask her about podcasts!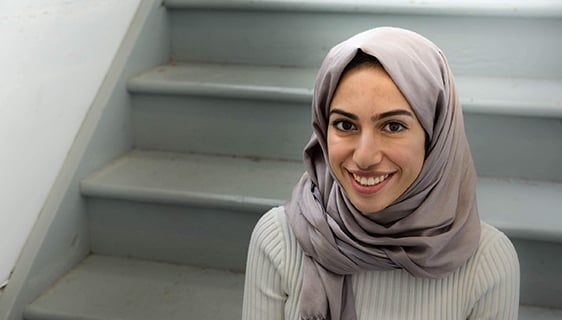 Sara El-Talmas
CHIEF OF STAFF
Sara is an innately inquisitive individual with a background in sciences, sales, customer success and project management. She spends most of her time ensuring the business stays focused on driving value that aligns to business goals. Ask her about SMILE Canada!.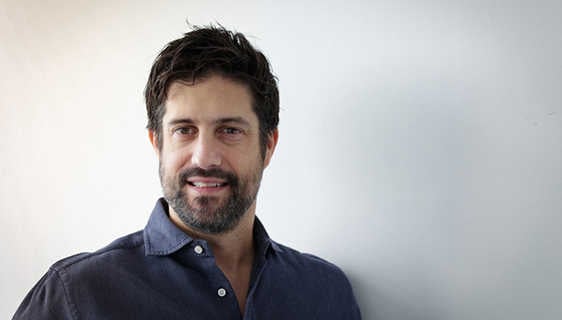 Gordon Jessop
LEAD DEVELOPER
Gordon is a committed professional and inquisitive technologist. Passionate about art (consumption and creation), sports (on and off the pitch|field|rink|course|court|board), travel (to and fro), and technology (analogue and digital), Gordon was intrigued by the cutting edge future-tech powering the Zymewire platform. You can typically find him in the office working on the bits (all 8 of them) of Zymewire. Dedicated to helping accomplish Zymewire's mission of separating a sales signal from the growing noise, and delivering it at the precise time, via the most convenient channel, ask him about his frequent encounters with Captain John.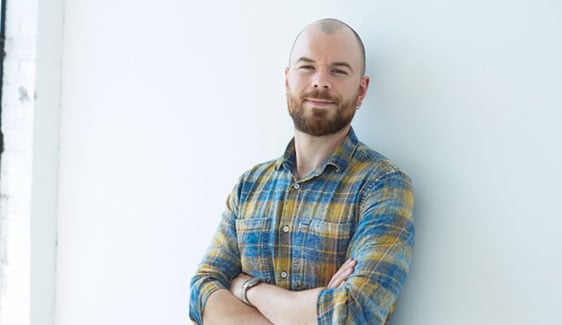 Andrew Fletcher
DATA FOCUSED TEAM LEAD
With a background in yeast husbandry, Andrew has developed an enduring love for the fermented and funky. So, he was naturally drawn to the all funky cats who make up the Zymewire crew. As a member of the data team, Andrew brews only the freshest feeds with the juiciest news. Ask him about the time he accidentally provided refreshments for dozens of tourists on a glacier in Jasper National Park.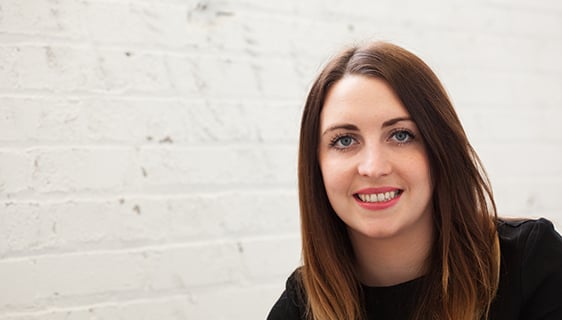 Andrea McGlinchey
DATA ENGINEER
Andrea comes from a lab based background, working as a Scientist on serological infectious disease testing and point of care diagnostics. Andrea loves investigating new companies and her previous experience as an internal auditor has given her a keen eye for detail to curate all the latest news for Zymewire users! Andrea has a strong passion for travelling and enjoys experiencing different cultures and cuisines - Ask her the most unusual foods she has tried.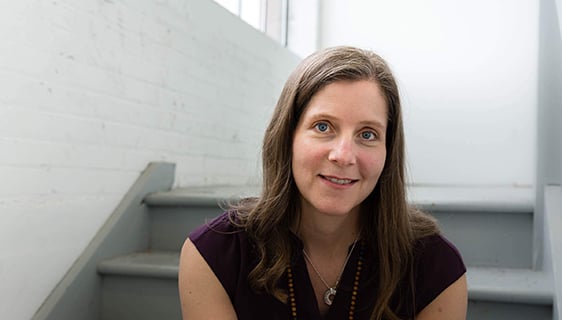 Melanie Billing
SR. CUSTOMER SUCCESS MANAGER
With a diverse background in science and software sales and support, Melanie loves to unravel a challenge to help find solutions, ensuring that clients have a top experience and stay connected to progress and growth. Still trying to justify her lifelong love and collection of wrinkly dogs, brightly-coloured running shirts, and MEC adventure gear by spending time out in the elements with them all. Ask her about the time that she rescued a stranded group of paddlers and their lost Kevlar rental canoe in the middle of the backcountry in Algonquin Park, or about the time that she had tea and discussed Australian Rules Football at the Prime Minister of Australia's home in Sydney. Both were equally windy and wild.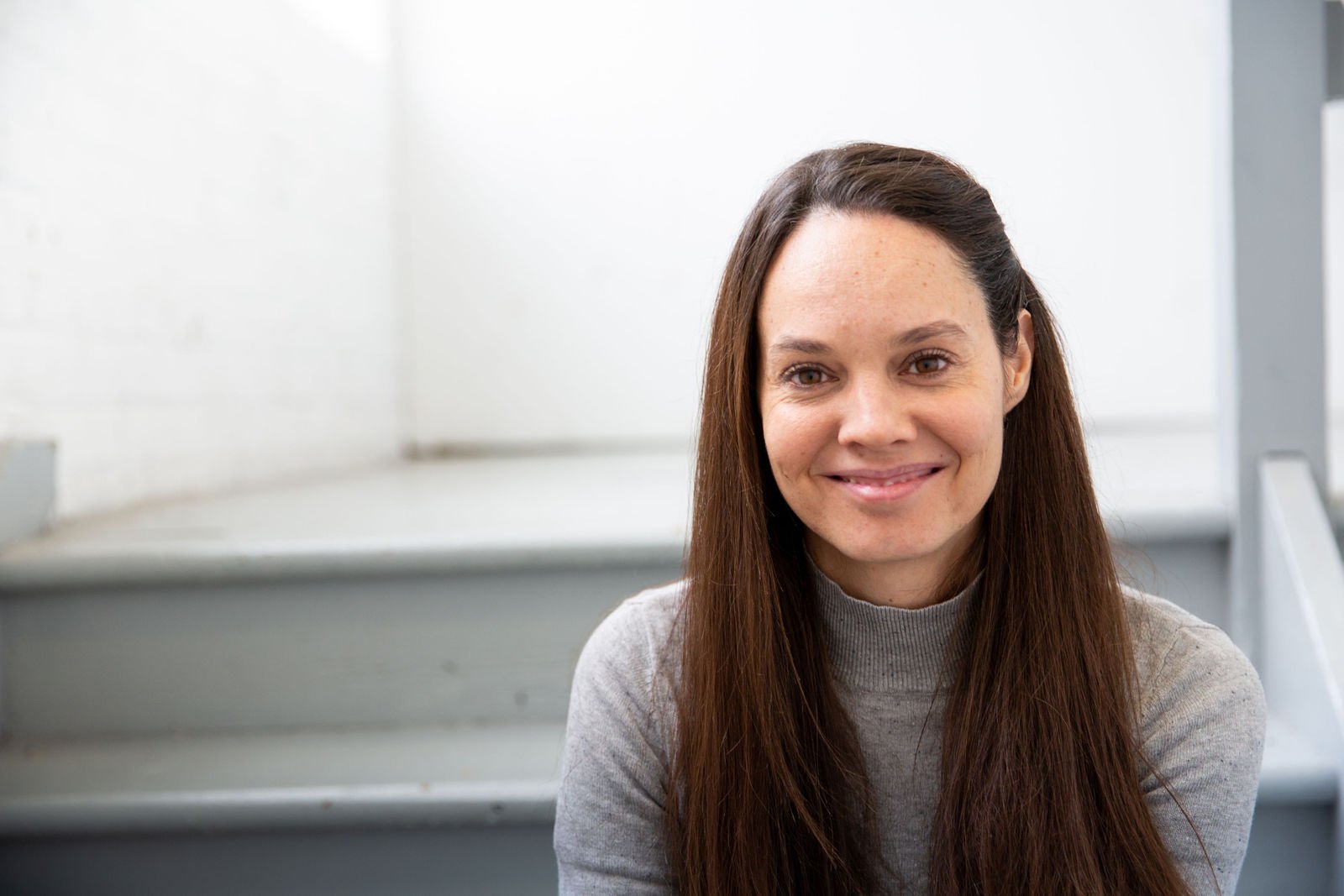 Julia Romero, PhD
DATA TEAM MANAGER
Julia comes from an academic background in Biochemistry, having worked in diverse areas across cancer research, environmental toxicology, and environmental consulting before joining the Zymewire team. Some of her passions include environmental conservation, early childhood literacy, and making science accessible, fun, and engaging for kids. Julia loves crafting, sewing, and making new things from recycled materials. Ask her about creating custom piñatas from recycled cardboard and paper!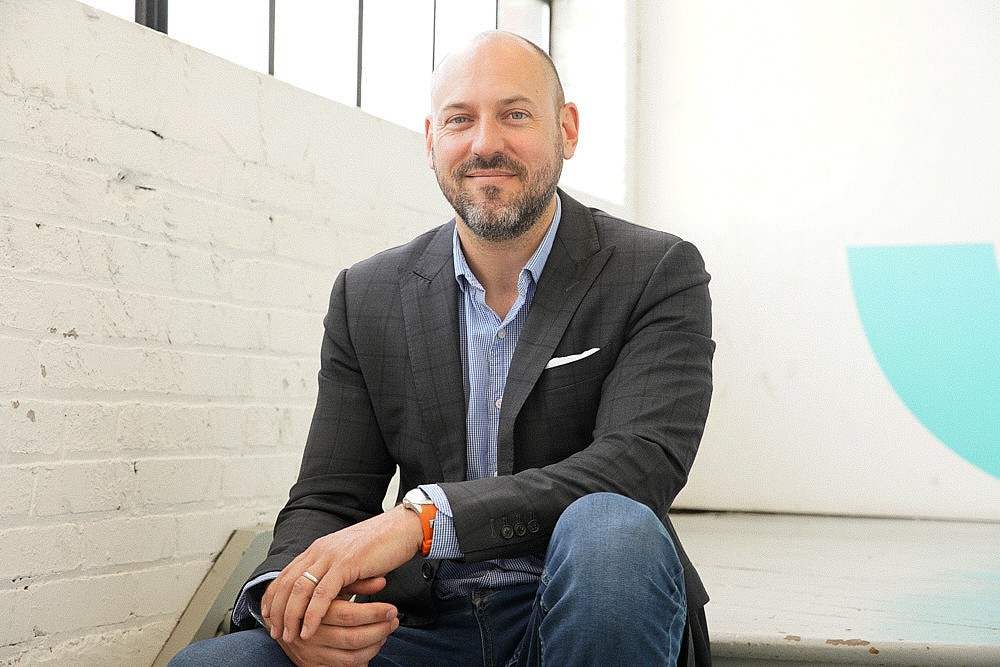 Mark Borndahl
VP, COMMERCIAL
Throughout Mark's 19 years working in the tech space (9 of which have been spent in SaaS companies), there has been one constant - his passion for ensuring the success of his customers. Outside of work, his life is enhanced by his 3 daughters, his weekly old-timer sports leagues, and his ongoing maintenance and upkeep of his black belt in Jiu Jitsu. Ask him about the time he made up the fact that he has a black belt in Jiu Jitsu.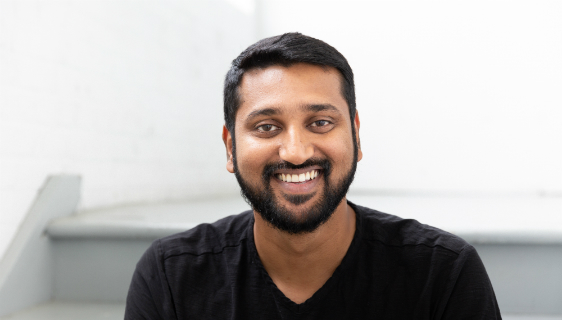 Abhilash Kurup
TECHNICAL TEAM LEAD
Abhilash hails from India, where he was previously running his own services firm to help startups build minimal viable products and take them to market. To gain an understanding of different cultures and to better understand the global technology landscape, Abhilash packed his bags for Toronto and joined Zymewire shortly after. He hasn't always spent his time tackling code and building systems - he is formerly a college basketball player. Abhilash is also an avid foodie who can often be found YouTube'ing new recipes and Googling restaurants. Ask him why he knows so much about deer.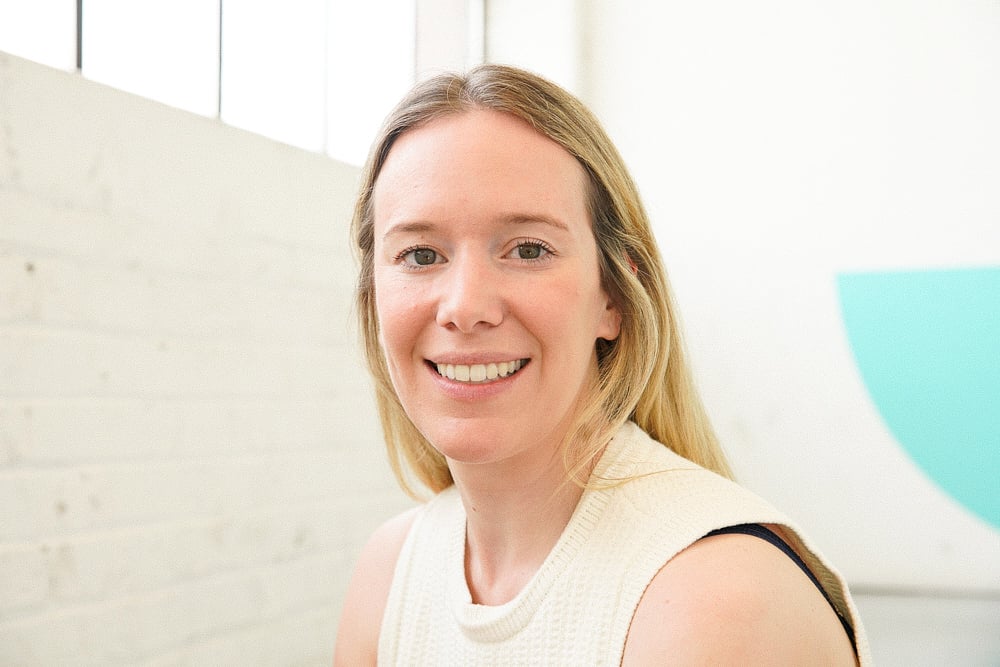 Sophie Cunningham
CUSTOMER SUCCESS MANAGER
Originally from London, Sophie has recently made the big move to Toronto to start her new chapter in this wonderful city. With a degree in Psychology, Sophie has always loved blending her interest in human behaviour with her work. Her passion for helping others solve challenges makes her a natural fit for Zymewire's Customer Success team. Sophie has an adventurous spirit and loves going 'off the beaten track' in her travels, whether its climbing Mount Kilimanjaro or camping on the salt flats of Bolivia. Ask her about her trip across the most dangerous road in the world!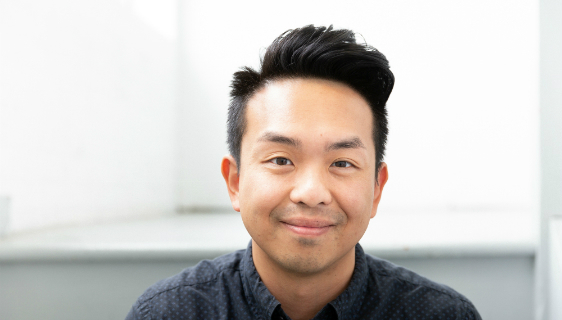 Ping Kan
CUSTOMER SUCCESS MANAGER
Ping believes that building strong relationships is the key to success - both professionally and personally. He's had a variety of experiences throughout his career that showcase his passion for connecting deeply with others: mental health recovery coaching, patient care navigation, and client success. Having transitioned from healthcare to the tech space, he aims to provide the same caliber of genuine care for others as he supports Zymewire customers in surpassing their goals. Outside of the office, Ping enjoys trying new restaurants and evolving his palate, while also collecting tips to improve his culinary skills. Ask him about his favourite go-to karaoke song.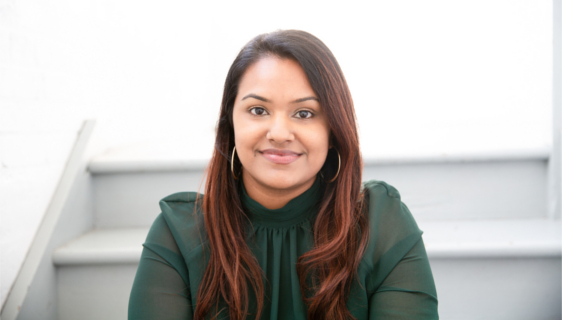 Aliya Ishak
MANAGER, CUSTOMER SUCCESS
A previous user and raving fan of Zymewire, Aliya's love for the product led her to want to help other teams be successful in their prospecting efforts. She fell into clinical research having done an undergrad in Biology then a post grad cert in Bioinformatics, and another in Regulatory / Quality Assurance. With 4 years of experience in the space, she is avidly looking for ways to improve customer engagement and ultimately help Zymewire users introduce their pre-clinical and clinical services to Sponsors. Outside of Zymewire, Aliya is a nature person and can be found outside when not binge watching Disney movies or Grey's Anatomy. Ask her about the time she was impaled by a sea creature walking the shorelines of Guyana!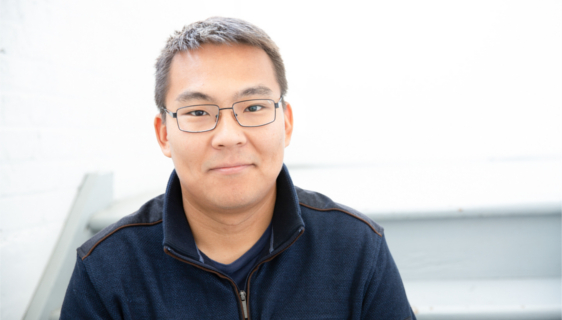 Byambaa Chimed
DATA FOCUSED TECHNICAL LEAD
Originally from Mongolia, Byambaa previously worked as a CTO of his own startup that built web and mobile applications for the Mongolian market. To get out of his comfort zone, he earned the Fulbright Scholarship from the US government to pursue his Master's degree in Computer Science with a desire to gain a deeper understanding of machine learning. He moved to Toronto with his family to explore new opportunities and enjoy the multicultural metropolis. He also likes reading anything related to history. Ask him about the time when he was on the Mongolian version of "The 100K drop" and how he failed to answer the question that related to the cartoon character.
Jacky Ton
SOFTWARE DEVELOPER
Jacky comes from an academic background in computer science. With a passion for problem solving, he is excited to join the team and tackle the unique problems Zymewire intends to solve. Ask him anything about the game series Super Smash Bros.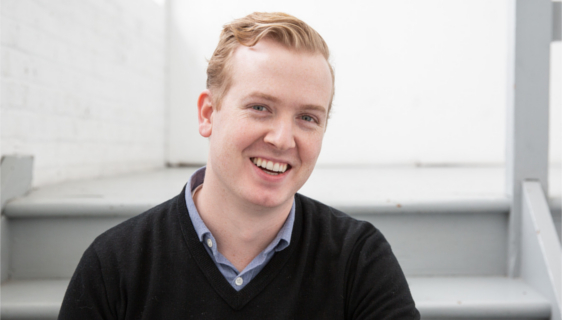 Caleb Cook
MANAGER, CUSTOMER SUCCESS
After graduating from university with a degree in english, Caleb started his career working at an advertising agency, eventually moving to a non profit membership association and most recently a software company providing accounting and human resources solutions to the public sector. A big fan of board games, reading, and cooking, his weekends usually are spent enjoying any of the above with friends or family. Ask him about his time growing up on a farm and which of the barnyard animals was his least favorite!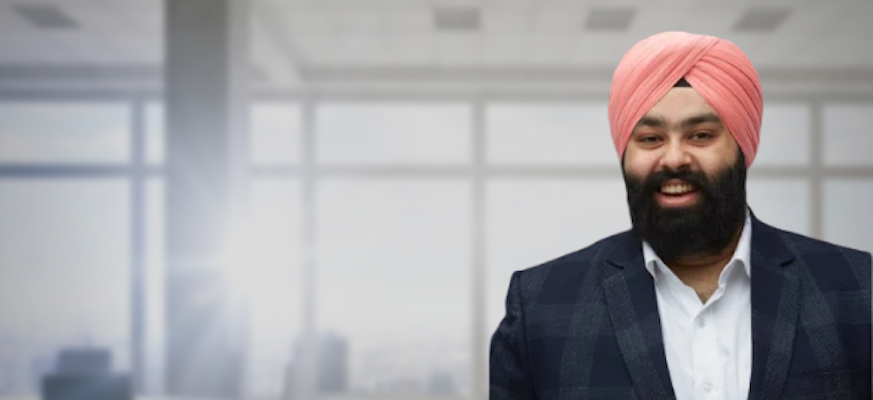 Amarpreet Singh
BUSINESS DEVELOPMENT MANAGER
Having led marketing and sales support operations across different continents and industries, Amar has truly been able to live his passion i.e. building professional and personal relationships that he loves to nurture and cherish. At Zymewire, Amar is focused on improving the probability of success for the sales teams across the pharma and biotech industries, and leading marketing initiatives to ensure maximum visibility. In his free time, he loves to travel and cook for family and friends. Ask him about his crazy travel adventures!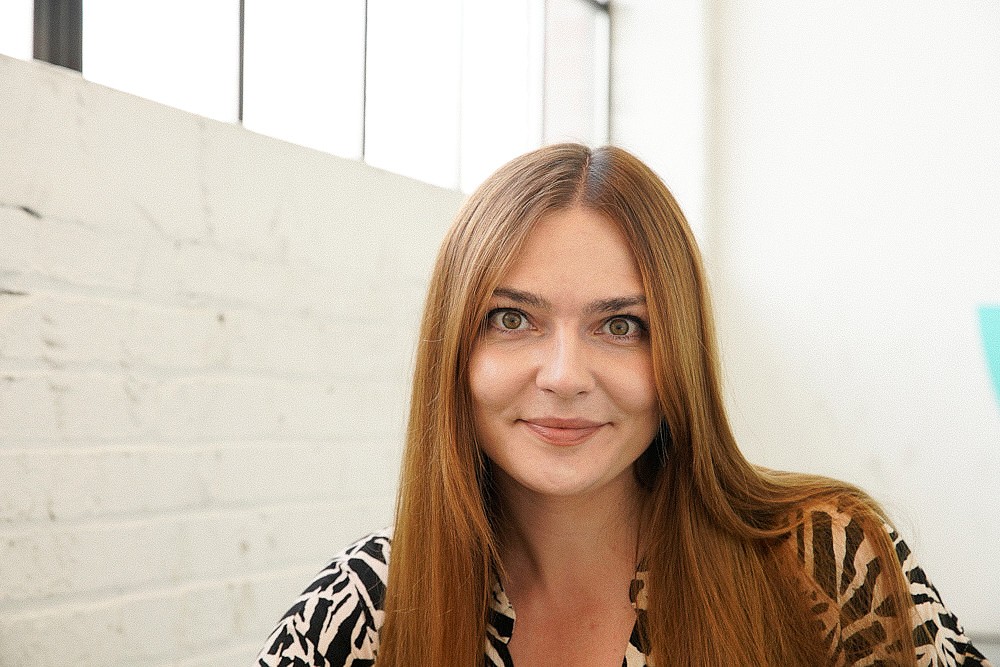 Evelina Vancevica
BUSINESS DEVELOPMENT MANAGER
After completing a bachelor's degree in pharmacology and master's in stratified medicine, Evelina decided to swap an academic lab bench with the biotech industry. She moved to Canada after spending 7 years in Scotland where she was hunting talents and companies. At Zymewire, Evelina is working as a part of the Customer Acquisition team and helps to introduce new customers to the automagical world of Zymewire. In her free time, she loves playing tennis and exploring neighbourhood coffee houses. Ask her what Harry Potter's and Princess Anne's go-to drinks are!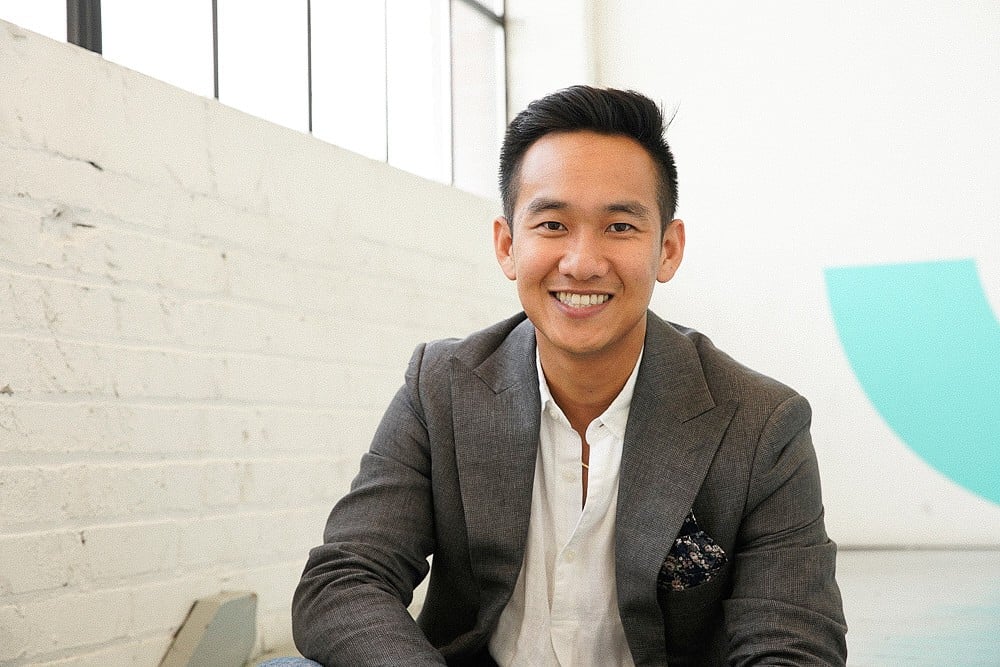 Kevin Saem, PhD
NEW MARKET DEVELOPMENT MANAGER - MEDICAL DEVICE
Driven by a strong passion for innovation and solving complex problems, Kevin has taken his medical device research and startup experience to Zymewire. He spends his days understanding the unmet needs in the MedTech industry and bringing solutions to market. Ask him about his early life in Cambodia and his side hustles..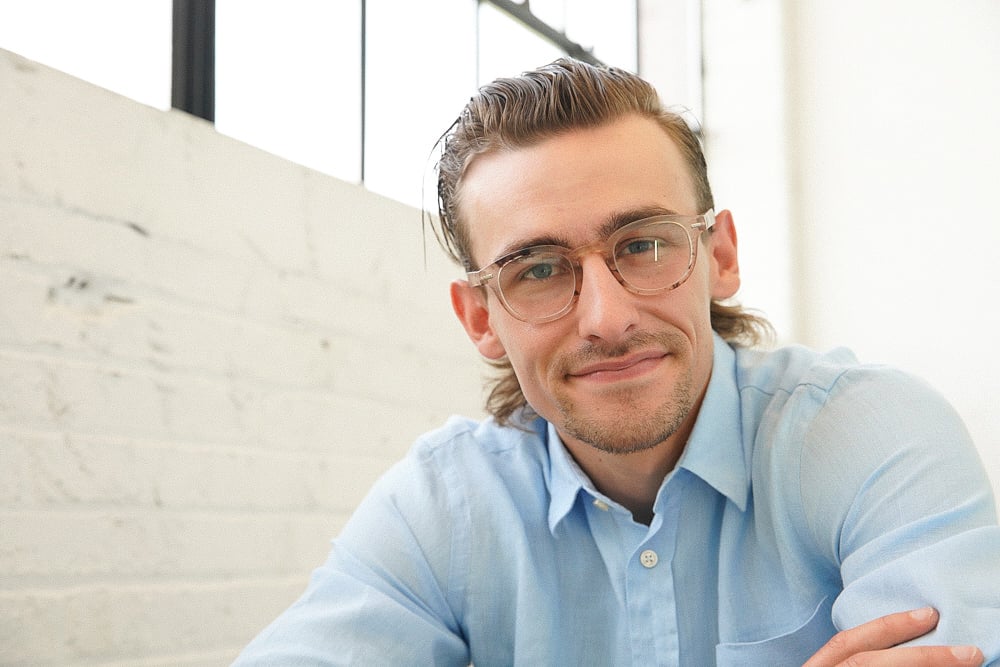 Alec de la Durantaye
PRODUCT MARKETING MANAGER
Based in Montreal, Alec jumped straight from McGill's pharmacology program and began his journey with Zymewire's customer acquisition team. Combining his knowledge of the life sciences and business acumen, he spent two years building meaningful relationships across the globe. Now his journey continues as the Product Marketing Manager for Zymewire, hoping to create even more connections by leading with value. Ask him about his golf game!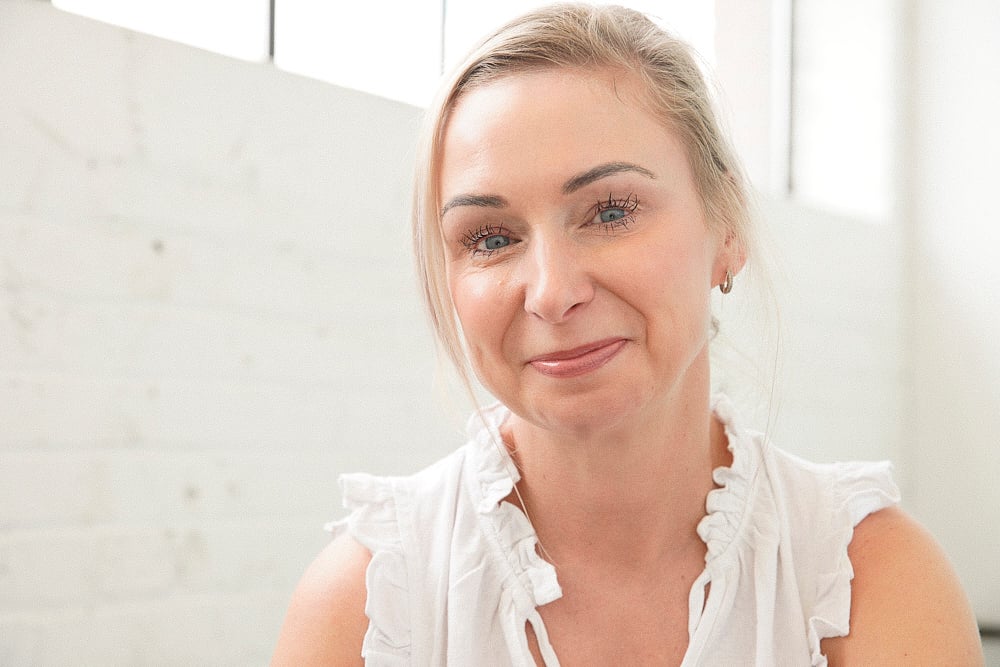 Emily Bastow
ACCOUNTING MANAGER
With a degree in Economics and diverse work experience gained in the UK, Emily moved to Canada in 2013 with her young family. She was offered an opportunity to work with Zymewire and has not looked back since! Growing with the Company to now lead the Accounting function, Emily helps to report the financial performance of the business. She is as passionate about fitness as she is about numbers and most of her spare time is spent lifting or moving something! Ask her about when she earned a decent living dressing up as 'The Gaffer' from Tetley Tea at the university.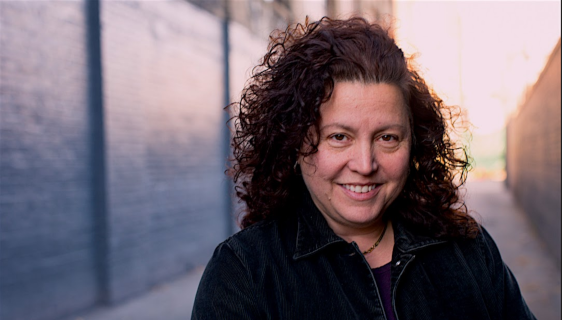 Silvia Lombardi
OPERATIONS & COMPLIANCE MANAGER
A true believer in rolling up her sleeves & getting the job done, Silvia joined Zymewire after 4 years of contract work with the team. As the Operations Manager, Silvia relies upon her creative nature, cooperative attitude, and diverse work experience to keep things running smoothly at Zymewire. Raised with a strong work ethic and a life mission to be of service to others, Silvia seeks to support and elevate the people and systems around her. Ask her about the summer she hitch-hiked through Italy.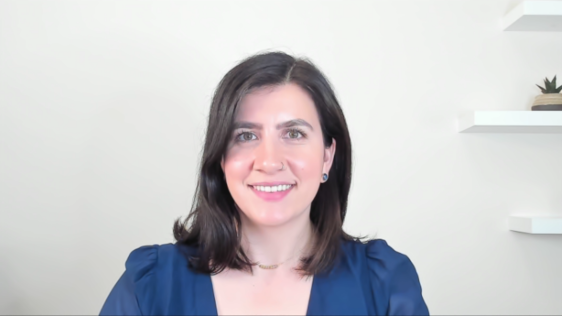 Anne-Marie Bisson
NEW MARKET DEVELOPMENT MANAGER
Being a tech and data nerd as well as a huge people person, Anne-Marie loves taking complex solutions and making them seem simple to solve key problems for customers. With a background in the pharmaceutical industry, she can relate to the world that customers live in and help them achieve their maximum sales potential with the use of Zymewire. In her free time, you'll find Anne-Marie out in nature doing any type of outdoor activity possible. Ask her about the 116 acres of land that she recently purchased.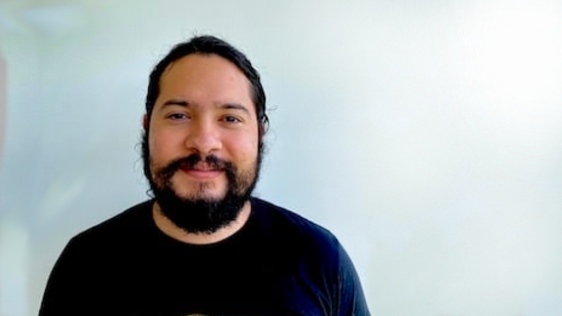 Luis Campos
QUALITY ASSURANCE ANALYST
Based in sunny San Jose, Costa Rica and with a background in Software Quality Assurance, Luis decided that it was time to stay true to his younger self promises and look for interesting challenges in the tech space which led him to join Zymewire. An avid fan of D&D, The Wheel of Time series and cycling, you can find him roleplaying as a dwarf in weekend DnD campaigns or suffering with his bike through the mountains of Costa Rica Ask him about beers that taste like weird food!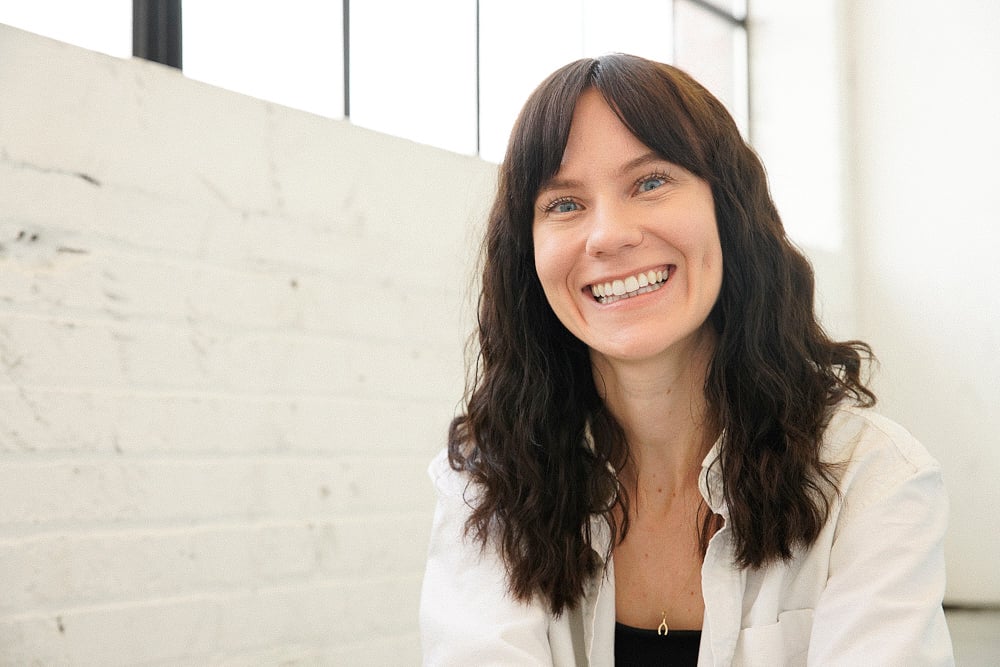 Kali Jackson
PEOPLE & CULTURE MANAGER
A former life as a marketing professional had laid the career foundation for Kali's jump into the realm of People & Culture. From teaching English in Chiapas to immersing herself in the Toronto tech scene, Kali's favourite parts of her job have always centred around solving problems, helping others, and using her communication skills for good (not evil). Ask her about her adventures in the mountains of central Mexico.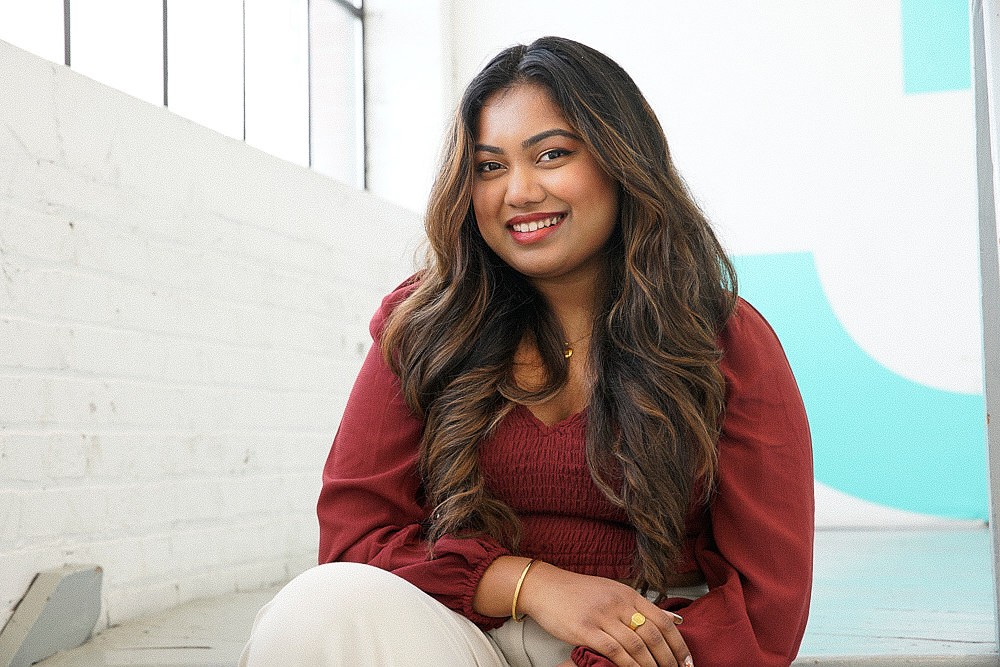 Sidrah Shahrear
DATA QUALITY ANALYST
Sidrah began her journey with Zymewire as a Data Intern during her final year of school. After completing her BSc in Molecular Biology and Chemistry, Sidrah is back and better than ever as a Data Quality Analyst. She hopes to use her creativity and investigative skills to improve contacts information for Zymewire users. Ask her about her digital artwork!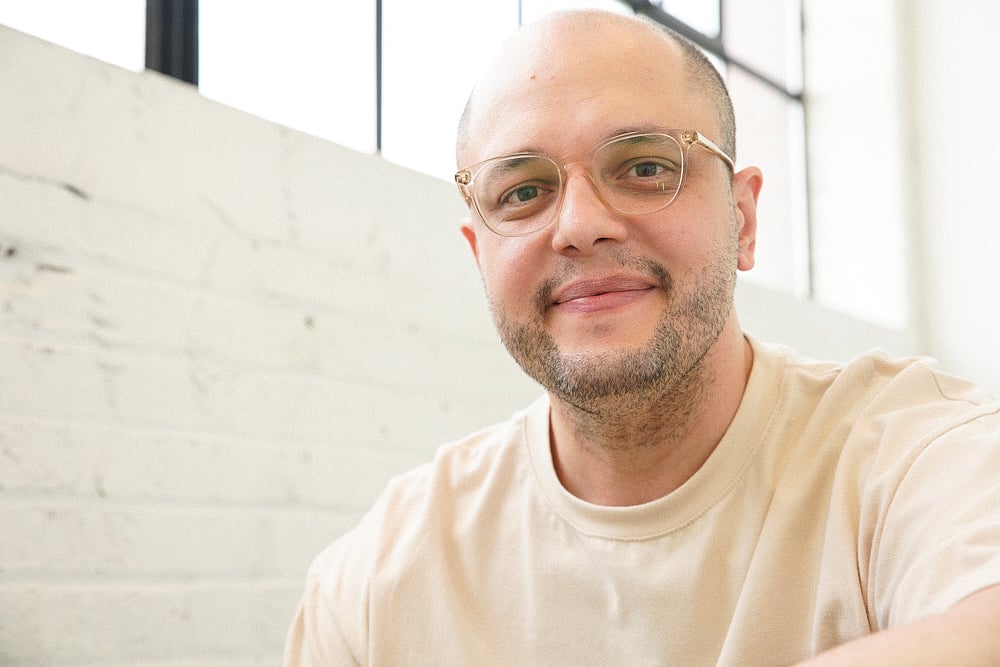 Gus Freitas
SENIOR SOFTWARE DEVELOPER
Born and raised in Brazil, Gus is a seasoned developer with an engineering background.
He loves the intersection between tech and business solutions and is always eager to improve the developer experience. With more than 15 years working in I.T and diverse backgrounds, he has faced everything from complicated legacy projects to greenfield ones. Outside of work, Gus is a curious person and always wants to learn: from a book, people, or whatever it may be. As a nature lover, he's always ready for an adventure! Ask him about his mantra for life.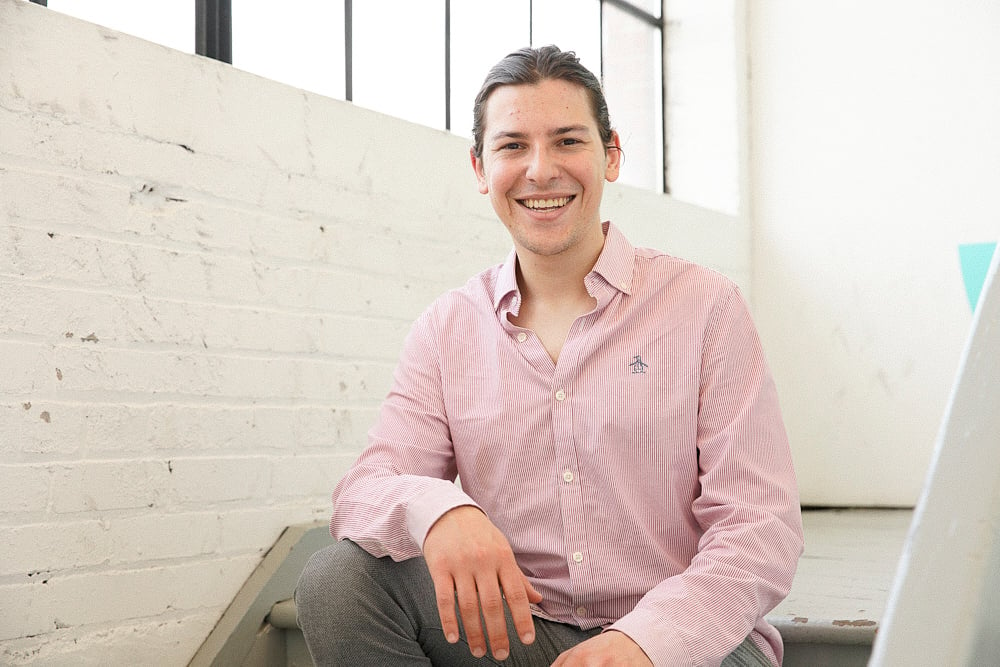 Danny Shneer
CUSTOMER SUCCESS MANAGER
With a background in account management, Danny loves working with clients to solve their most pressing problems. Bringing innovation and design thinking to clients has taught him to solve problems with a human-centred and customer-first mindset. Ask him about his favourite runs, rides, and hikes all the world.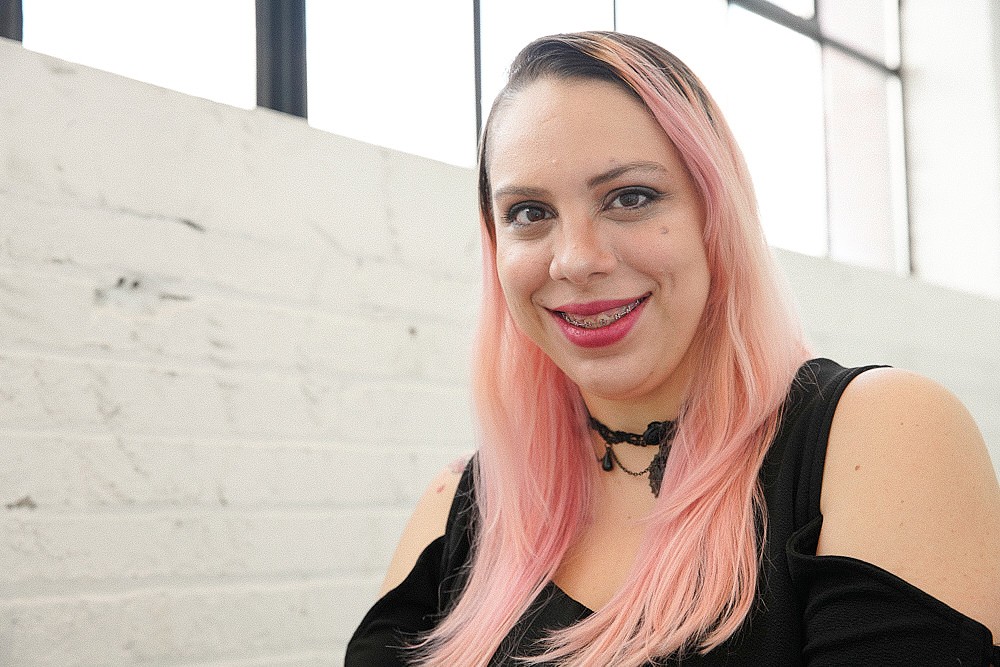 Lucía Serrano
SENIOR SOFTWARE DEVELOPER
Lucía is an enthusiastic engineer from Costa Rica, in love with all things software, with a passion for music and in particular opera (as a moderately competent mezzo). Her interests (among many others) include cross-stitching, video games, digital illustration, British and Japanese culture, fantasy literature, calligraphy, D&D, and origami. Ask her about the time she was responsible for damage to the Queen's property in Kensington Palace.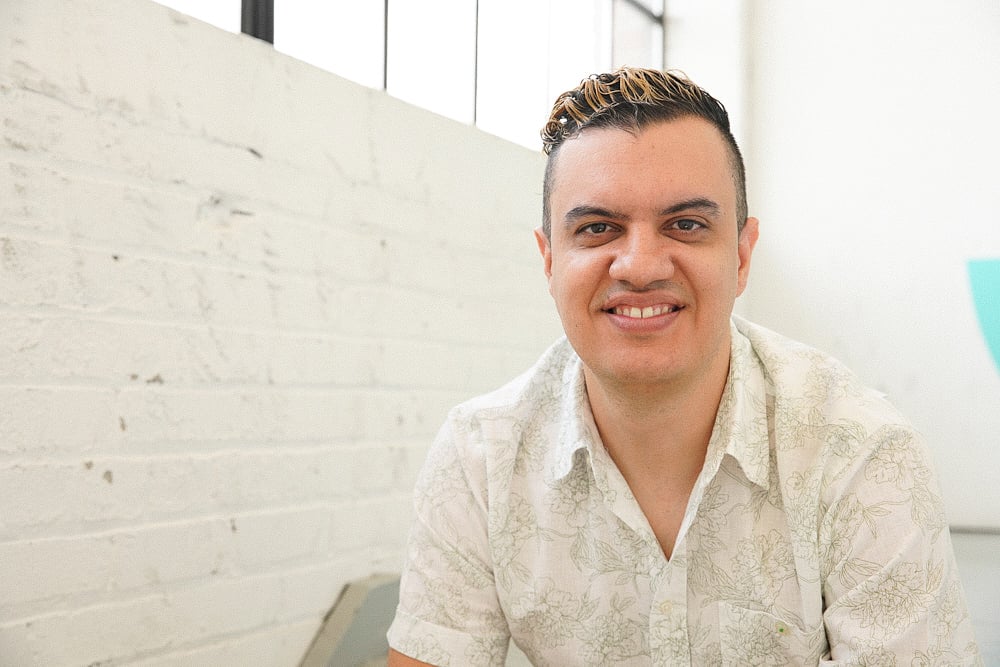 Andrés Mata
SENIOR SOFTWARE DEVELOPER
After 10+ years of experience in big multinational companies, Andrés chose to seek new opportunities and Zymewire proved to be the breath of culturally-awesome, fresh air he was looking for. Passionate about food, games, Japanese culture, and engineering, he is constantly looking for ways of leaving a positive mark on the company and its customers while enjoying his life in sunny Costa Rica. Ask him about the best decision he has ever made!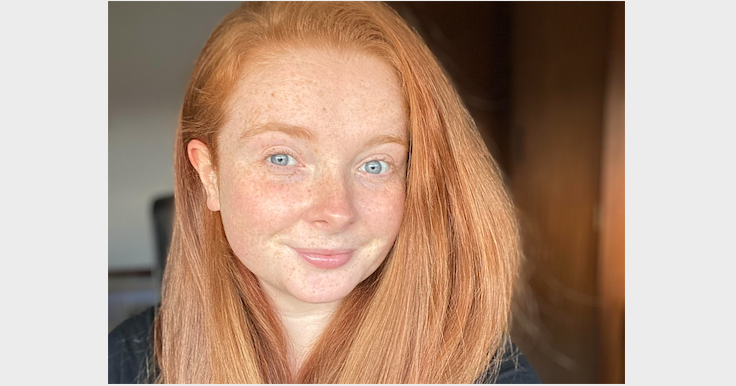 Emily Palmer
CUSTOMER SUCCESS MANAGER
Emily is an outgoing, smiley person from Yorkshire in England. She is a unique Brit in the fact she loves tea and coffee equally but enjoys any hot drink when shared with friends. Emily is most at home meeting new people with a real fascination for life through others' eyes, learning how people are the way they are and understanding and broadening her knowledge of the world and those within it. A real people person. Ask her about her favourite books.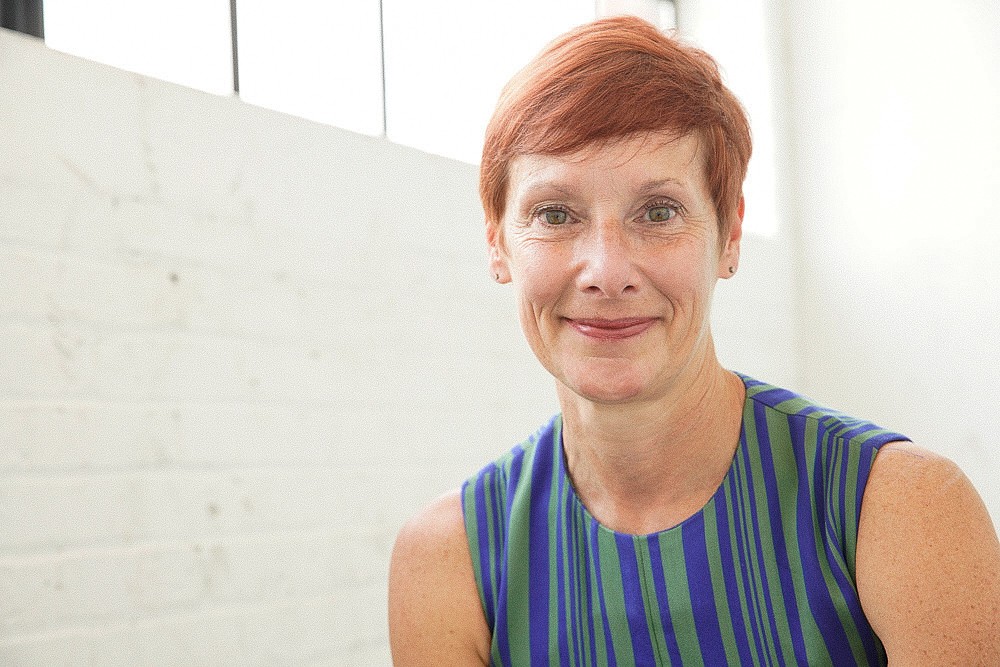 Beth Adams
CHIEF OPERATING OFFICER
A CPA by trade, Beth has brought her passion for people and process, as well as experience at start-ups, non-profits and large corporations located in Toronto, New York and London to her COO role at Zymewire. Beth is excited about helping the company on its growth trajectory, building meaningful financial and operational systems that make sense in light of the company's customer centric mission. Ask her about her family's visit to Richard Branson's Ulusaba Game Reserve in South Africa.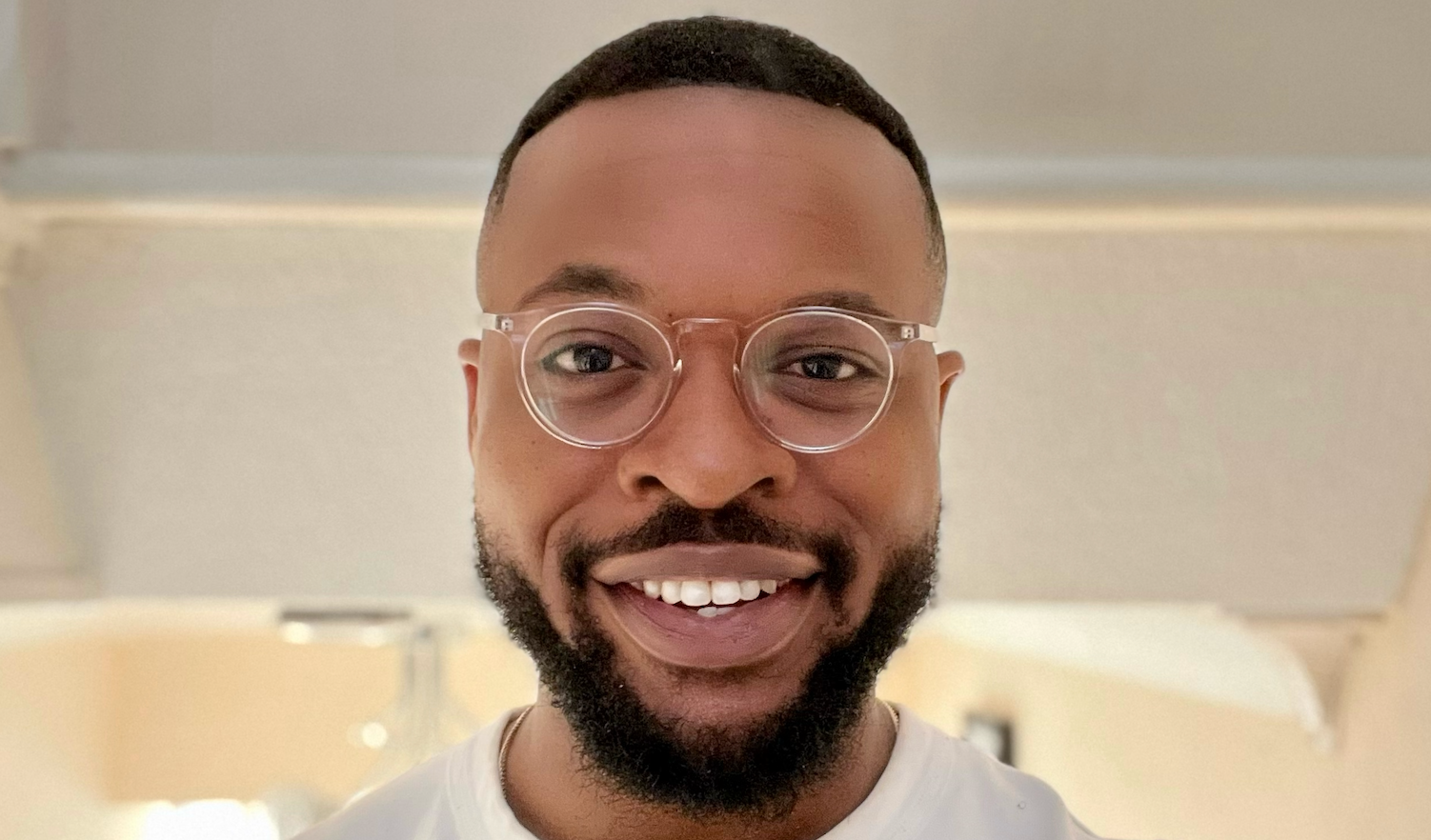 Oladara Jacobs
DATA ANALYST
Ola is an ambitious and friendly person from London with a research background in Biomedical Sciences. His passion for research and love for technology led him to Zymewire where he utilizes his investigative skills in pursuit of finding the highest quality data for users. Outside of Zymewire, Ola is an explorer and can usually be found with a film camera, a book and a warm mug of delicious coffee. Ask him about some of his adventures and where he may be off to next!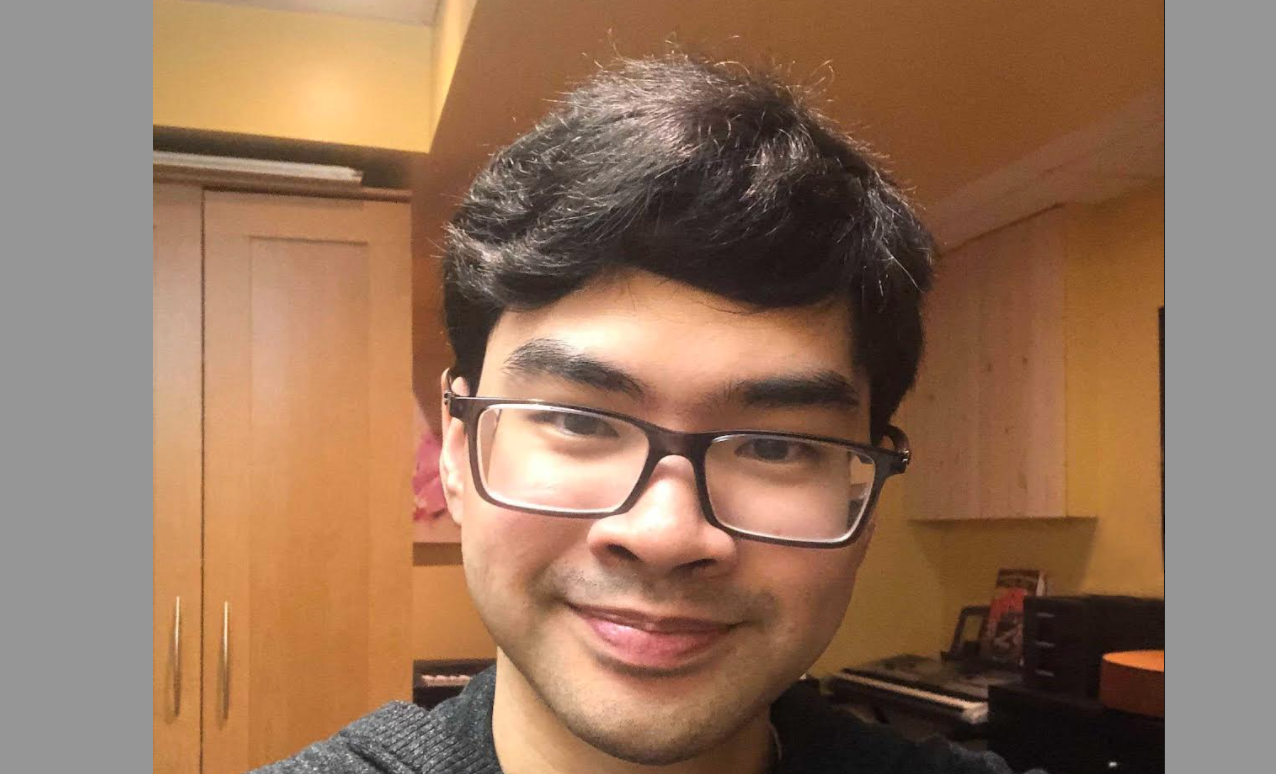 Elmar Tirtarahardja
JUNIOR SOFTWARE DEVELOPER
Elmar is warm and sociable, and an impulsive storyteller to a fault. Fond of art, instant noodles, and dancing the Lindy Hop in crowded rooms to roaring 20's jazz (when feasible, of course); he is most known for hosting a biweekly D&D campaign through the pandemic and hopefully, beyond. He came to Zymewire, impressed by its warm culture and interesting work, and is excited to contribute to the team! Ask him about his train trip across Canada with a travel budget of $150, rolling DvDs, and Denny's.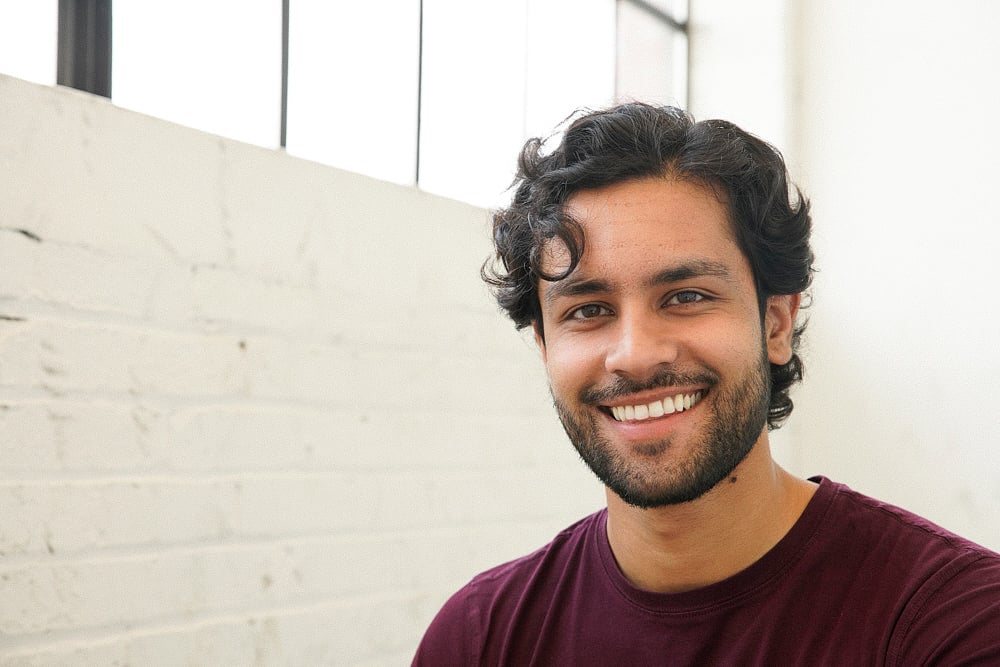 Ali Babar
BUSINESS DEVELOPMENT MANAGER
Coming from a scientific background, Ali has worked alongside multidisciplinary research teams spanning the fields of psychiatry and chemical engineering, before pivoting towards the advisory and consulting realm in the biotech and pharma space. Now Ali focuses on helping business development & sales teams discover the power of Zymewire. Ask him about his clothing upcycling efforts!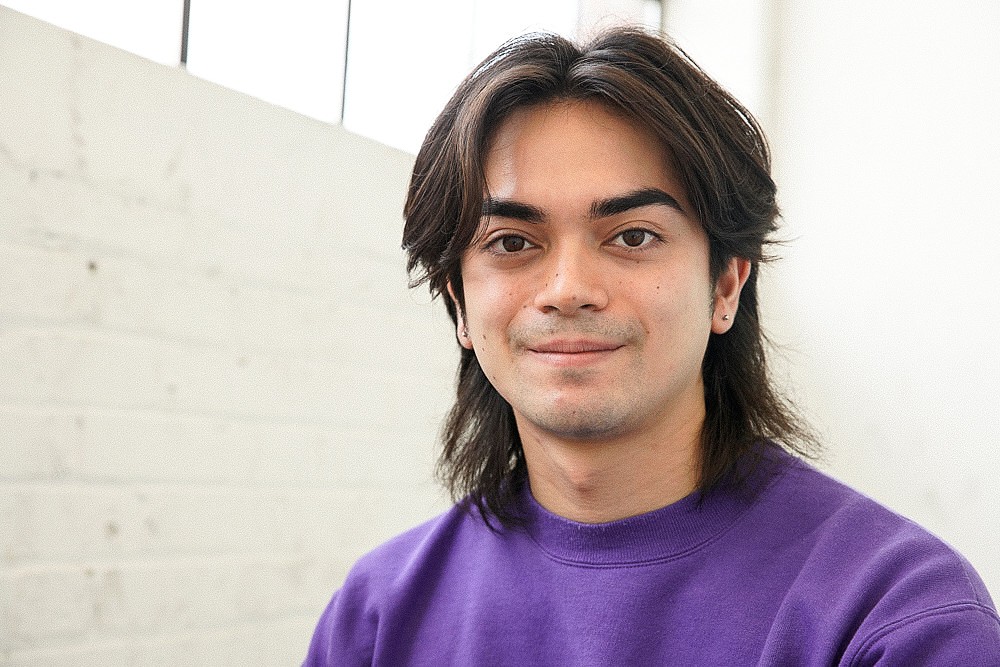 Jason Sierra
CUSTOMER SUCCESS MANAGER
After pondering questions big and small while completing his Philosophy degree, Jason took his curious mind to the software world to help clients think through their problems. When he's not playing piano, you might find him at the local hockey rink. Ask him about his childhood at a choir school!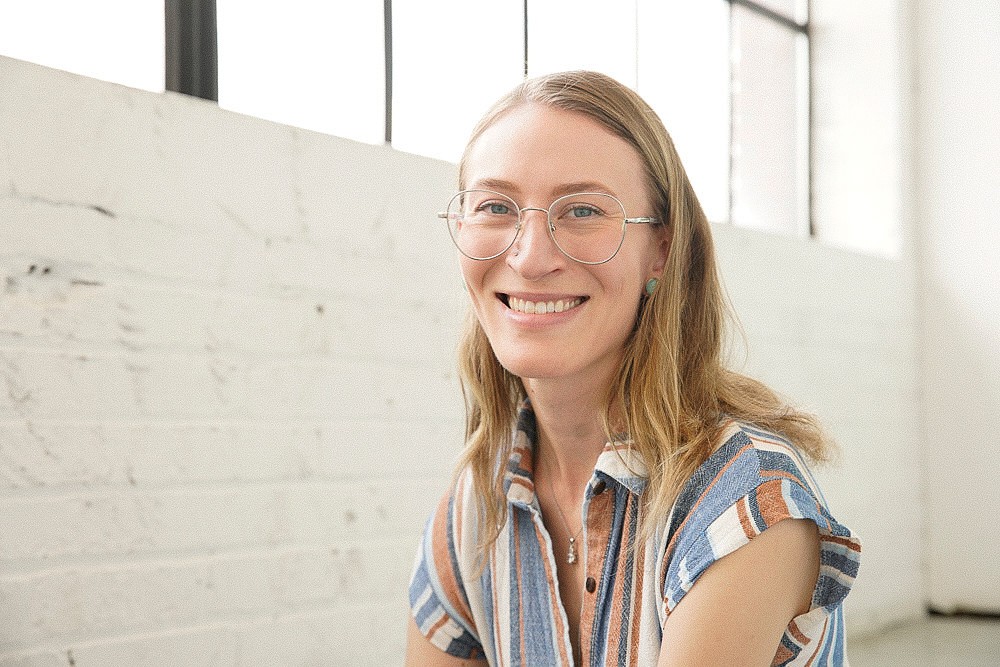 Jenelle Schmidt
DATA ANALYST
Jenelle comes from an R&D background in Biochemistry, having a keen interest in solving problems and discovering new information. When not sifting through data, you'll likely find her exploring in the mountains or doing something creative. Ask her about the cave she visited in New Zealand!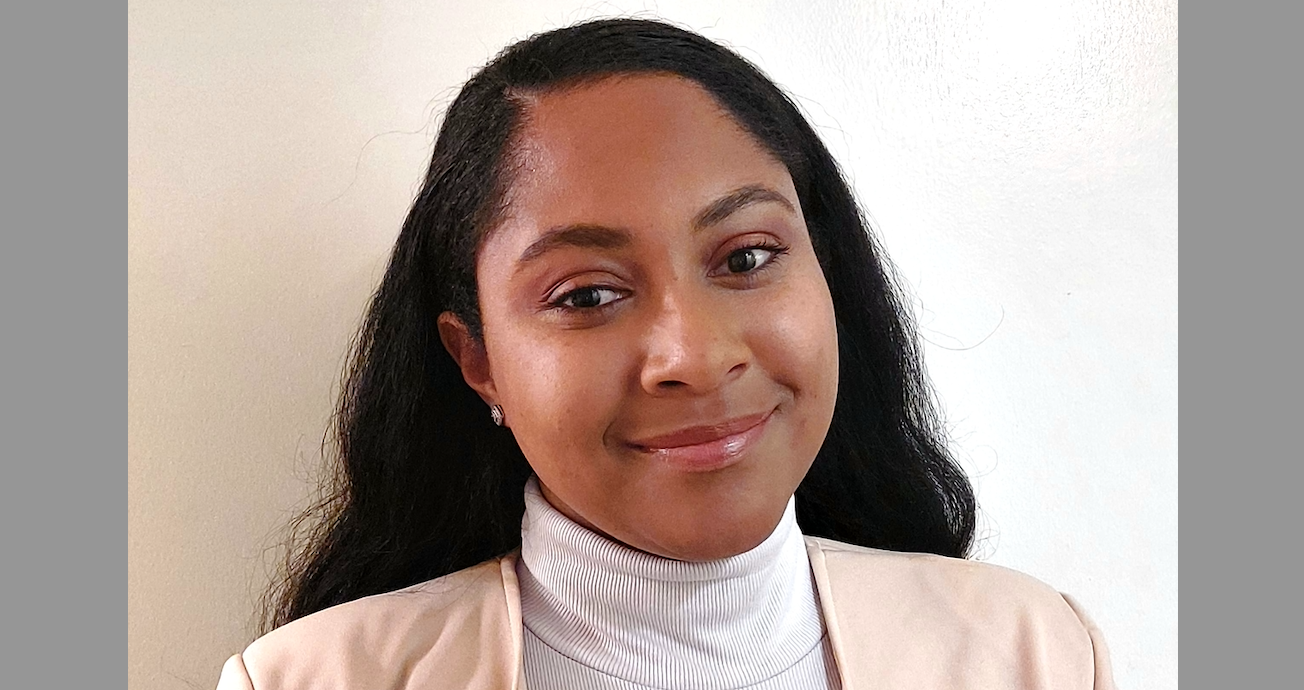 Antonia Crompton
JUNIOR ACCOUNTANT
Antonia brings her eagerness to learn and thrives on solving the impossible. Her love for numbers enticed her to join the Zymewire Finance team. With her accounting and administrative background, she aims to contribute to its success. You can catch her either spending time with her kids, or binge-watching The Office. Ask her about the first time she brought her daughter to the doctors office as a newborn. #Momoftheyearaward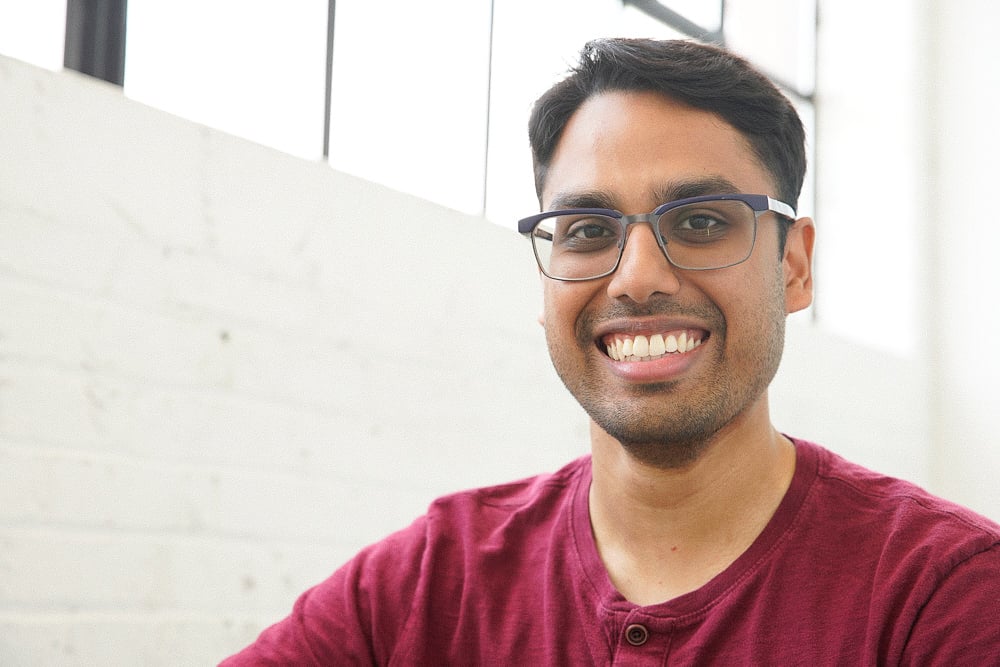 Bilal Ahmed
JUNIOR SOFTWARE DEVELOPER
With a background in computer science, Bilal is passionate about many aspects of engineering and design, from software architecture to UI and UX. He enjoys learning about cutting-edge technology and dreaming about endless possibilities to make an impact through software. Bilal is thrilled to join the Zymewire crew full-time where he hopes to learn and grow as a developer. Ask him about his love for all things sci-fi!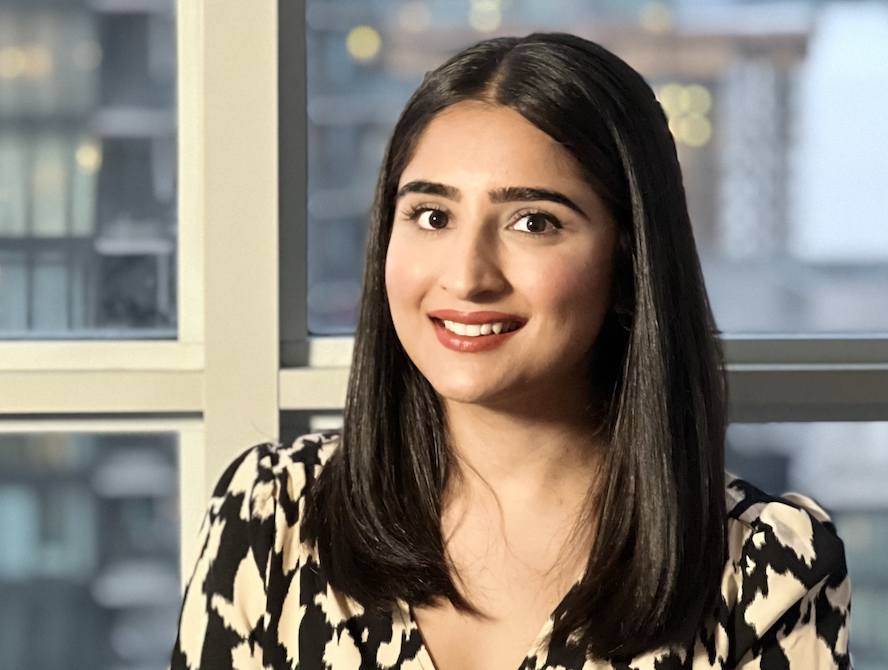 Amani Bagha
CUSTOMER SUCCESS MANAGER
Originally from a quintessential village in Gloucestershire, Amani fulfilled her childhood dream and moved to Toronto.
She's passionate about solving complex issues with simple solutions and learning how technology can enhance this.
Amani graduated with a Bachelors in Decorative Arts and was previously self employed in the food and fashion industry. This taught her the discipline of hard work and dedication, which she strives for in her work and personal life.
Amani loves festivals, concerts and traveling the world. Ask her which country she flew to for one night only.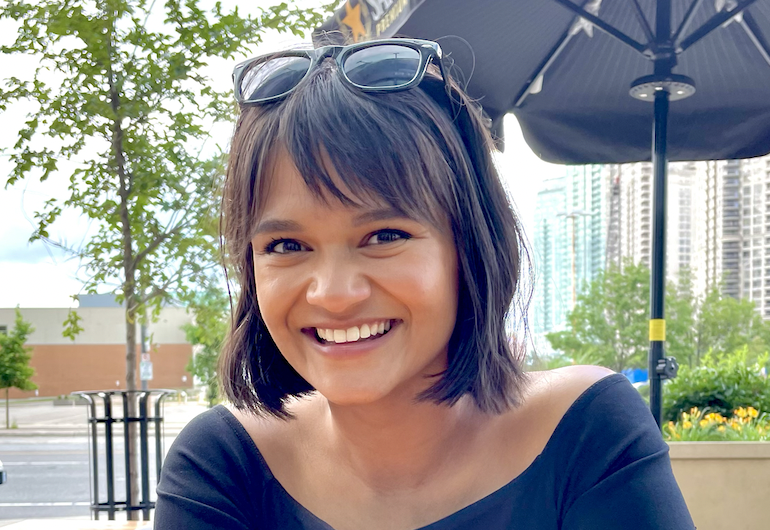 Shinjini Sur
TALENT & CULTURE SPECIALIST
Shin is a brand marketer turned talent & culture enthusiast. She is on a quest to make play common at work. At Lumerate, her vision is to help create the most collaborative, fun loving, and innovative team yet! During her free time she works on playshops, her Youtube channels, and visual art. She loves experimenting, creating, and stepping into environments outside of her comfort zone. Ask her about the neuroscience behind play!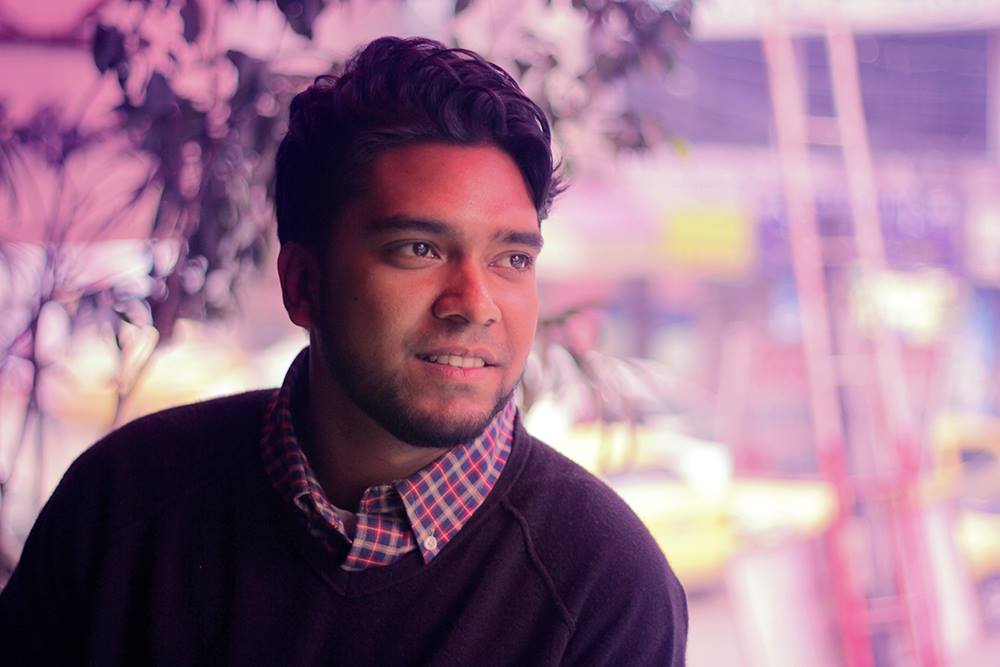 EZ Sowmmo
USER EXPERIENCE LEAD
EZ is a visual storyteller whose journey began with Music & Digital Media Agency and continued for over a decade, focusing on FinTech, Environment, Health and Safety, and Health IT Services industries.
Starting his journey in Dhaka, Bangladesh, his home country, he has come a long way to Canada while crafting many digital products and working with design teams across multiple continents.
He avidly believes in the power of continuous learning and thrives on creating memorable digital experiences.
EZ has been a part of Zymewire even before he knew it through working with one of our clients in Bangladesh! Ask him about what it feels like to live as a digital nomad in St. John's, Newfoundland, Canada.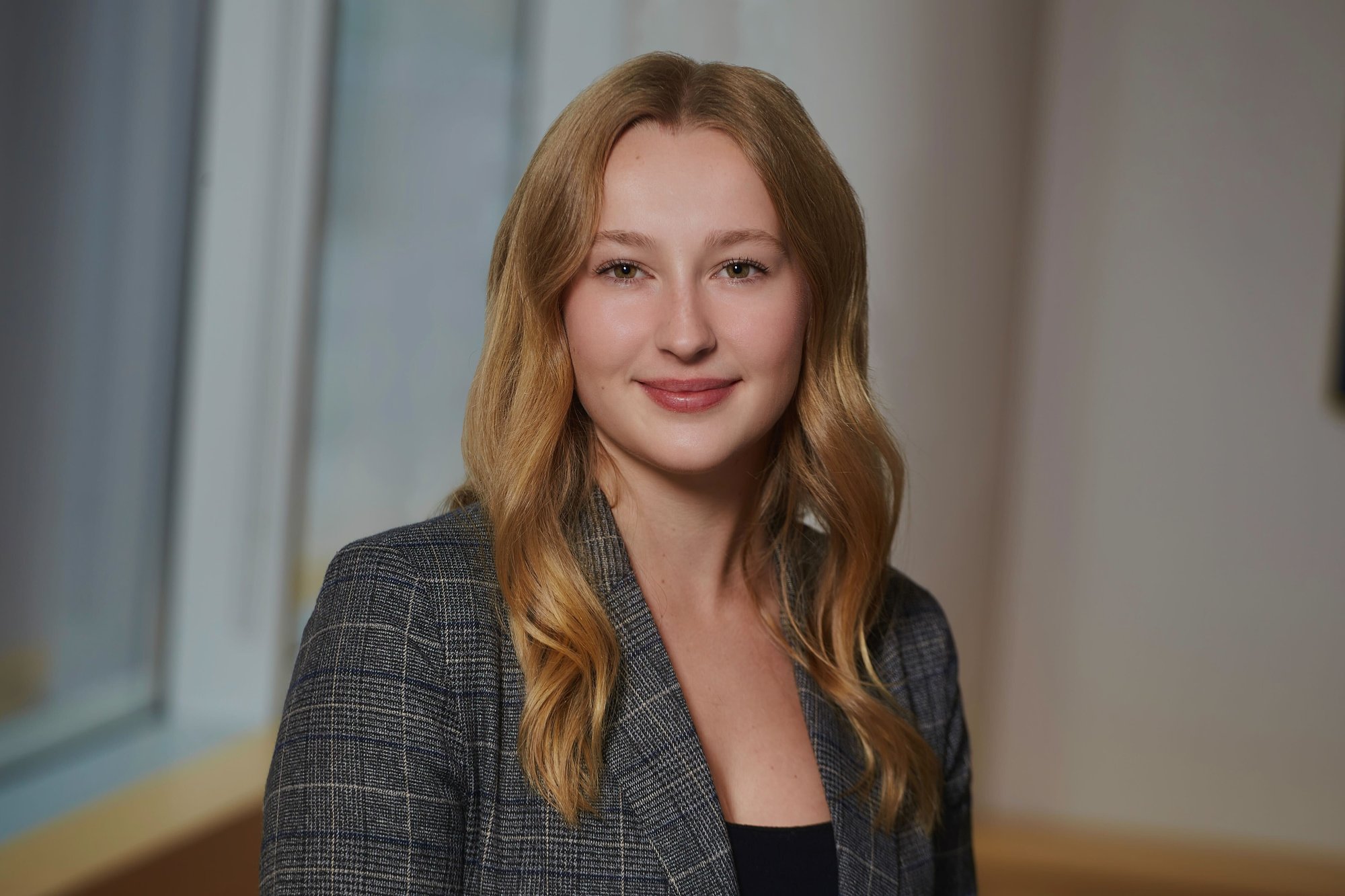 Laura Perilli
ACCOUNT DEVELOPMENT REPRESENTATIVE
Laura's curiosity stems from her academic and professional experiences, which drive her desire to help others through problem solving. With a background in health sciences and master's in business administration, Lumerate is the perfect intersection of the two, where she is able to support others with analytical thinking and innovate on tech solutions.
Outside of her professional/academic life, Laura tries to live an active lifestyle. Whether that is traveling around the world, playing sports, or finding new thrill-seeking activities! Ask her about her time skydiving in Australia.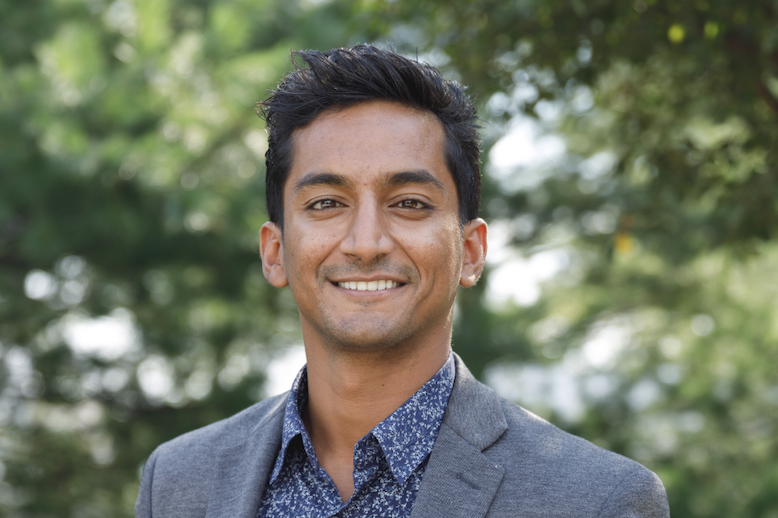 Raj Sharma
BUSINESS DEVELOPMENT MANAGER
Raj has spent his life combining a set of interpersonal skills driven by sales across multiple fields (pharma, utilities, tech) with his passion for biological sciences. Having graduated with a Master's in Biotechnology from the University of Guelph, Raj has now turned to learn more about how technological innovation can drive change within the healthcare industry.
Outside of work, Raj loves to experience new cultures through food, music, travel, and adventure sports. Ask him about the time he grew up in a British boarding school in the Himalayas!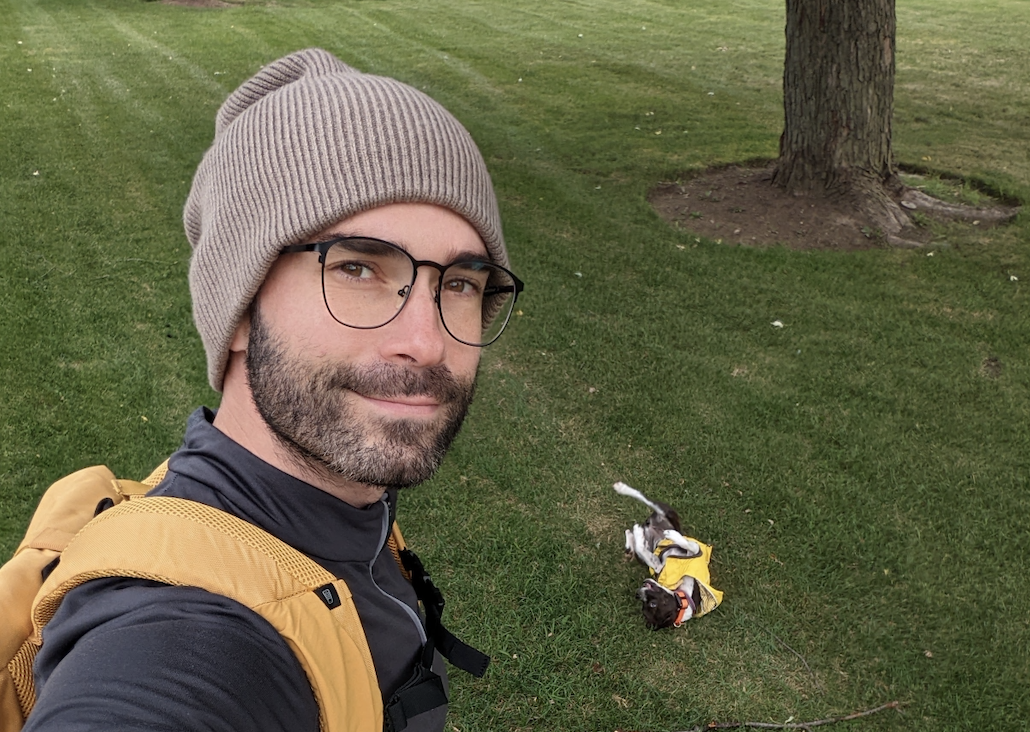 Phillip Marvyn
DATA ANALYST - NEW MARKET DEVELOPMENT
Phil is a dynamic individual with an insatiable curiosity for new technologies. With a background in molecular biology and engineered cell therapies, he thrives on solving complex data problems.
Beyond his professional pursuits, Phil finds solace in backcountry adventures and exploring the world. Ask him about health technologies, 3D printing, tiny homes, or his fascinating experiences with Vanlife!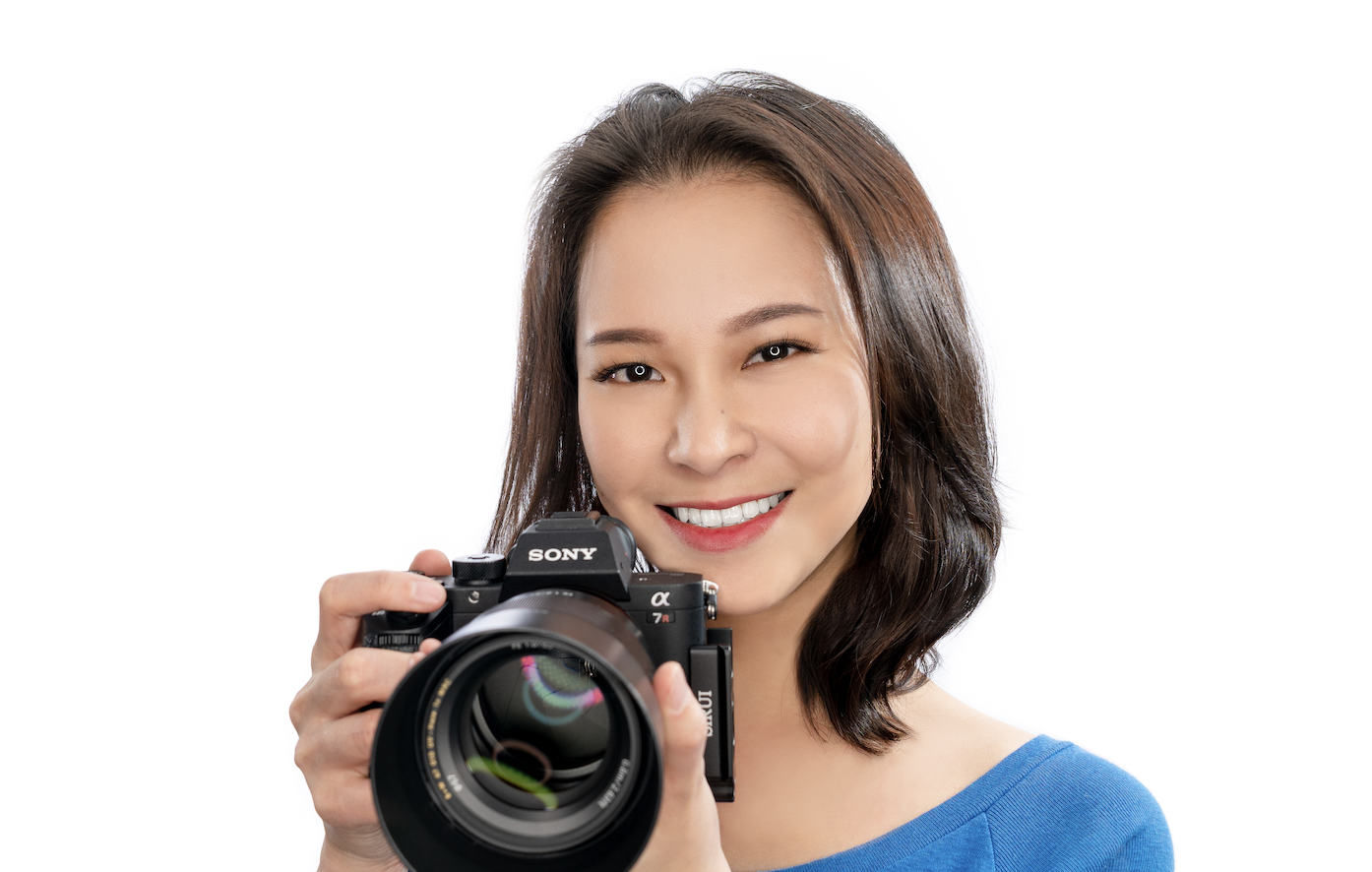 Lulu Lin
PRODUCT DESIGNER, DESIGN SYSTEMS
Pivoting from an academic background in marketing, Lulu's passion for technology and design has led her to dive deeper into the creative sphere of product design and human experience. She enjoys work environments where she can collaborate closely with others and is a firm believer in listening with the intent to understand rather than to reply.

When Lulu is not mastering her crafts, you'll likely find her playing games, watching anime, or being outdoors with her camera. Ask her about the time when she ventured into the woods to photograph an albino animal!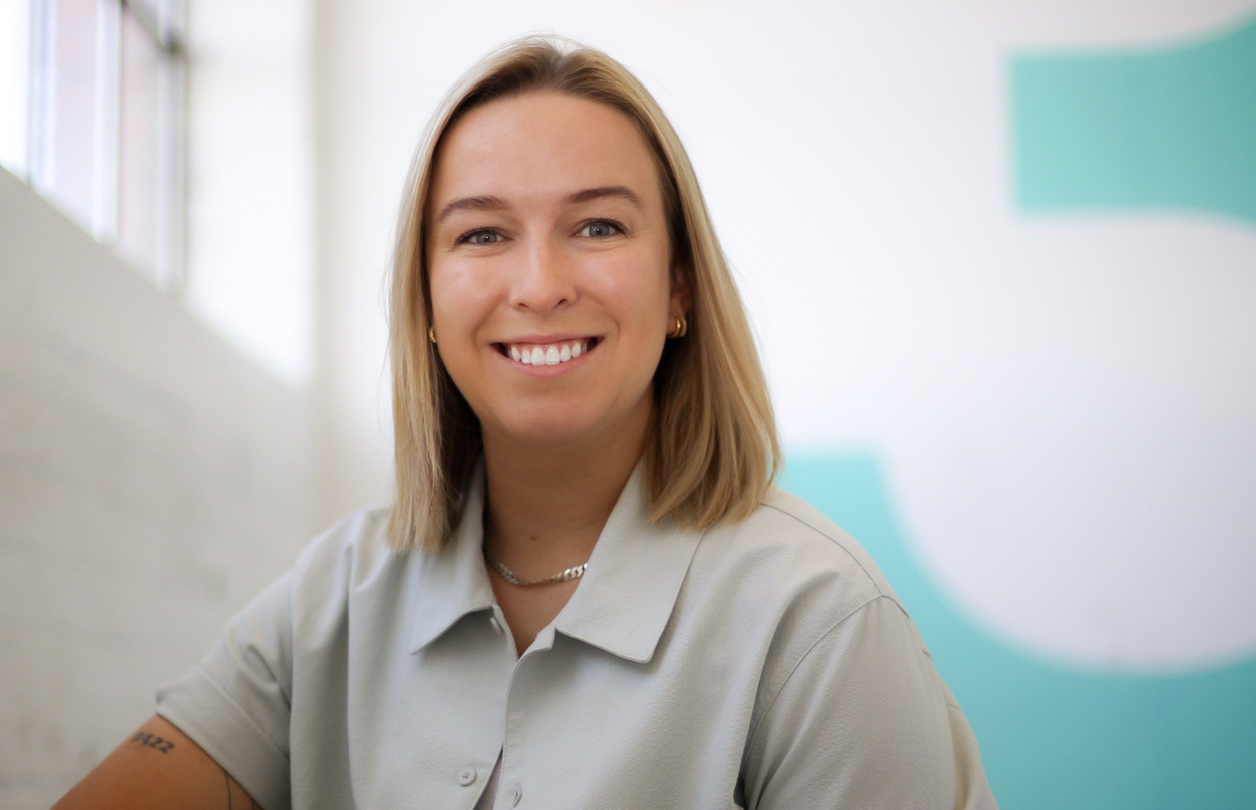 Shawna Belleau
BUSINESS DEVELOPMENT MANAGER
Shawna is a spirited and curious people person who aims to find joy in everything she does. She comes from a background in Business Development, working on lean SaaS teams, which pairs well with a passion for strategy and process enhancement both in her work and for her customers.
Outside of work, you can find her enjoying an amateur comedy show or exploring a new local restaurant. Ask her about all of the different neighbourhoods she's lived in Toronto.